EZDOCK System - Hardware Interface solutions for Automatic Test Equipments(ATE). Our Innovative engineered product- EZDOCK System caters to fast & easy conversion of ATE test heads to wafer probers & test handlers. Our unique universal system is capable of accommodating most handlers & tester types. Refer to combination matrix.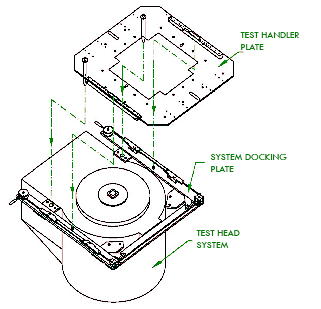 Mechanical Advantages
Guided mechanical interface thus enabling fast & easy conversion of test heads to wafer probers and test handlers.

Protect electronics boards & components from damage thus reducing maintenance cost.

Provide Repeatability consistency thus improving quality of test results in terms of accuracy and integrity.

Provide universal interfacing between test heads & handlers thus improving the utilization of test heads & increasing its flexibility.